Project #1
Transforming a dull Les Paul Studio in to an Outstanding Relic
PROJECTS
One project that people always comment on, a transformation of a Les Paul Studio into a relic Gold-Top I did for Gibson fanatic Jamie Ashall.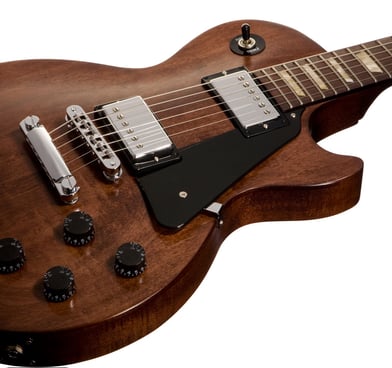 Jamie brought me a totally stock Les Paul Studio ...
but really wanted something special. He had seen lot's of the Recasters I'd done, even helped out around the workshop when he had spare time. He'd bought this Studio in a sale from a big retailer and bagged a bargain when Gibson were bringing a new range in. He liked the way it played, but not how it looked ... "Too meh!", "I want a Goldtop, but I want it to look a million years old, not battered, more like it's been hanging around a studio since the beginning of time."

And here's what he ended up with: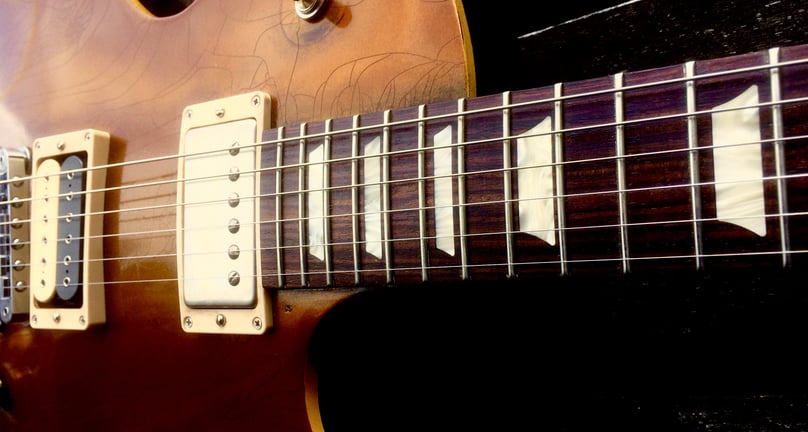 Stock pic., 2011 Gibson Les Paul Studio, worn brown
Jamie was fascinated with a technique to crackle nitrocellulose, and he really wanted that look along with the blueing that you see on old, worn goldtops.
The Studio doesn't have any bindings so we discussed the pros and cons of routing an archtop. Jamie said he'd read somewhere that in the mists of time, Gibson painted on bindings and he really liked that idea for this guitar.